A suitable setting in Bonn
The picturesque city of Bonn, situated on the Rhine River in Germany, and known as a hub for accelerating sustainable development efforts worldwide, has been the home base and site of the annual edition of the Global Landscapes Forum (GLF) since 2017. More than 1,500 participants gather each year for the two-day flagship forum at the World Conference Center, with thousands more participating online.
Formerly the capital city of West Germany during the Cold War era, with its permanent U.N. campus, Bonn has emerged as a key partner for discussions on the U.N. Sustainable Development Goals, 15 targets established by the international community in 2015 to eliminate poverty, socio-economic inequality and to protect the planet from the negative consequences of climate change. About 150 non-governmental organizations focused on development co-operation, peacekeeping, renewable energies, and sustainable resources management are located in Bonn.
The city is renowned as the birthplace of Ludwig van Beethoven (1770-1827), and visitors from around the world flock to visit his former home and haunts each year. A cultural hub, it boasts a thriving arts scene and a broad cross-section of architectural styles.
The University of Bonn, one of Germany's largest post-secondary schools, sits alongside the historic center of the city, flanked by green space where students study and picnic in warm weather.
Public parks, a botanic garden and natural areas feature prominently in the city and throughout its surroundings. Its proximity to Cologne, Frankfurt Aachen and other European centers, and the ease with which train transfers can be made in Germany make it a gateway to local sites of interest.
"We look forward to welcoming the hundreds of visitors that will flock to our city for the Global Landscapes Forum. In Bonn, the German capital of international co-operation and sustainability, global environmental awareness is a crucial component of our historical and economic fabric, enriching our role in the wider community by encouraging awareness, friendship and social good."
Bonn Mayor,
Ashok Sridharan.
Traveling to Bonn
You can't be any more central, the Bonn region is located:
in the center of Europe
between the Rhine-Ruhr and Rhine-Main regions
within reach of three international airports within 15 to 60 minutes
with two connections to the ICE high-speed rail network
with optimal connections to the German motorway network
Furthermore Bonn is connected perfectly to the national long distance coach network. Use the most sustainable way of travelling in Germany.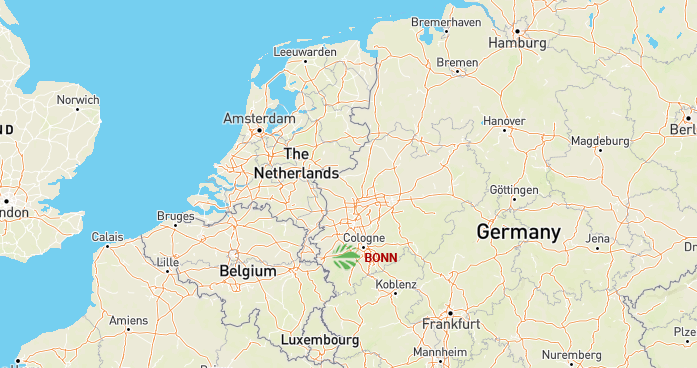 Venue
Maritim Hotel Bonn
Godesberger Allee
(Access: Kurt-Georg-Kiesinger Allee 1)
53175 Bonn
Germany.
Phone:+ 49 (0) 228 8108-0
Fax:+ 49 (0) 228 8108-811
Reservation phone:+ 49 (0) 228 8108-777
info.bon@maritim.de
Stay in Bonn
Book your accommodation through the link below.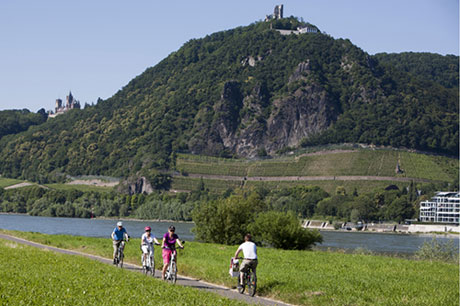 In the months preceding the GLF, participating organizations and individuals will connect, share, learn and act around five themes:
Organizations are welcome and encourage to host and facilitate side meeting before and during the GLF event, and then bring their results and recommendations to the Forum. A GLF secretariat will be on hand to identify and reserve appropriate Bonn venues. Webinars, engaging social media campaigns, competitions and pre-event discussions will generate momentum and interest in key issue areas to ensure that the GLF accelerates long-term action for sustainable landscapes.
The GLF will have a small secretariat in Bonn, Germany to coordinate all of the above, operated by CIFOR.