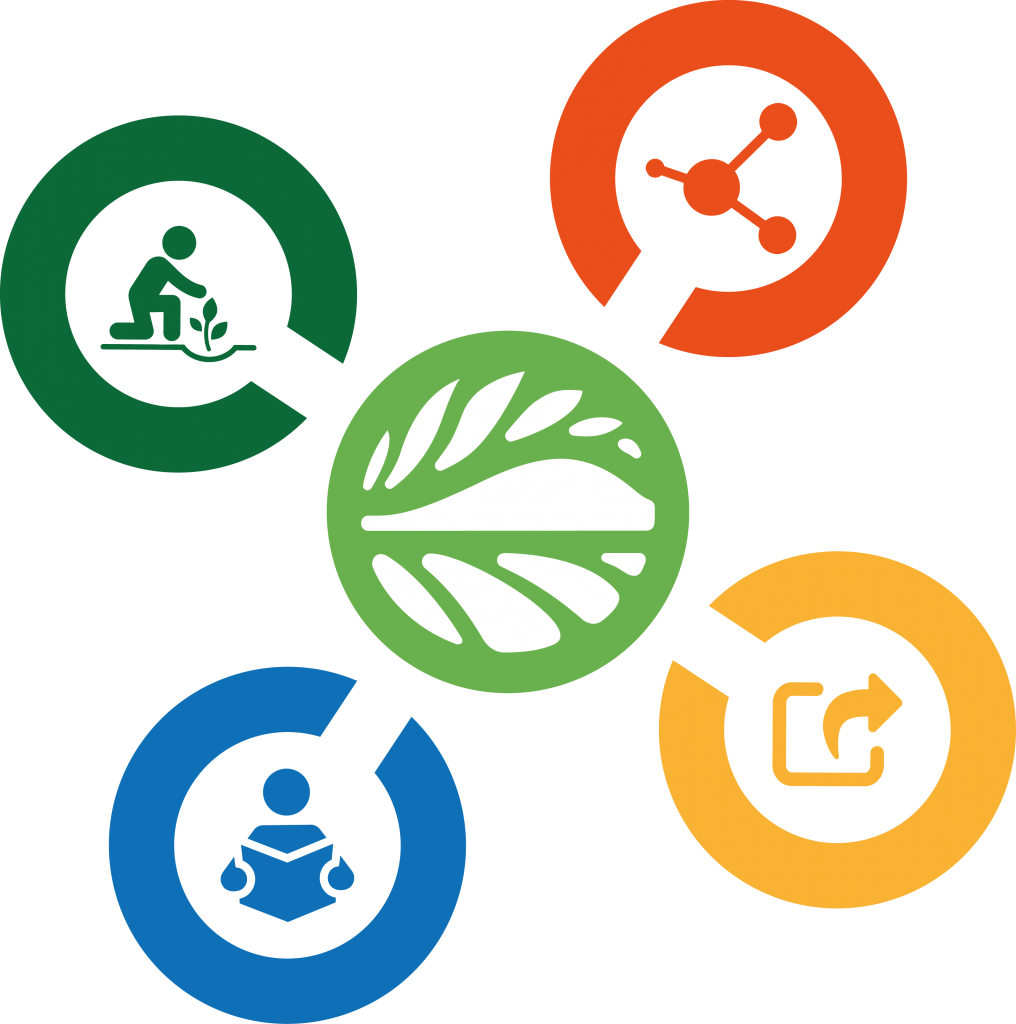 The GLF Akoma Ntoso symbol (meaning "linked hearts") embraces all 4 pillars of our work: connect, share, learn, act.
When we learn together, we link our minds and our hearts. That's what we mean when we use the West African expression Akoma Ntoso. Through newly gained mutual understanding, we are able to build a basis for the kinds of agreements and conflict resolution processes that are urgently needed to address the world's pressing environmental challenges.
The Akoma Ntoso event during the Global Landscapes Forum (GLF) Accra conference Restoring Africa's Landscapes – Uniting actions from above and below 29-30 October 2019 will take you on a shared learning journey comprised of a facilitated, two-day learning and knowledge sharing program.
The journey will bring you right inside the GLF Accra conference, with its informed discussions about the future, and restoration, of African landscapes. If you want to be part of a multi-stakeholder dialogue and contribute your knowledge and experience within participatory processes, then this learning journey is for you.
Most importantly, our learning journey doesn't end with the conference. We will strengthen our relationships and new thinking to build a community of practice for sustainable landscapes in Africa - connections that will create meaningful actions and impact.

Free tickets to the Akomo Ntoso learning journey - and GLF Accra 2019 - are available for up to 30 individuals from various backgrounds.


What is a learning journey?
The Akoma Ntoso learning journey will guide a group of actors from Africa and beyond, connecting members of the GLF community, through the GLF Accra 2019 event. In facilitated workshops, networking activities, and through inspiring speeches and exclusive learning events, we will gain mutual understanding of the skills and capacities central to transformative change in forest and landscape restoration in Africa – from above and below.
Who can participate?
The learning experience is limited to a small number of dedicated individuals willing to spend the full two days on a shared learning journey with a selected and diverse group of people, including experts from finance and the private sector, development agencies, political decision-makers, women, academia, youth, Indigenous Peoples and local communities, farmer groups and others.
Anyone interested in participating in the learning event is invited to apply.
How can I apply to participate?
All you need to do is make a convincing case for why you should be part of the learning journey.