Cover photo credit: Areola Danladi | REO Photography | IFSA NARM 2018
Africa's greatest untapped resource might just be its young people.
Currently, those under 25 make up the majority of its population, while projections show that Africa will be home to 1 billion young people by 2050. Africa's youth have an immense potential to forge a new development model and vision for the continent. Despite deforestation at an estimated 2.8 million hectares lost annually, we view young people as champions for restoration and community-based solutions. The GLF, in partnership with the Youth in Landscapes Initiative, is launching this program to build a community of 100 restoration leaders who will learn to reclaim ownership of their future and succeed in restoring Africa.
APPROACH
We are bringing young leaders from across the continent to Nairobi from Aug 27-30 to get 'Restoration Ready.' Our intensive leadership development and project accelerator program includes participatory workshops, knowledge marketplaces, and boot camps designed to define visions, acquire knowledge, identify challenges, and build community in an effort to restore Africa's degraded landscapes.
We are focusing on three fundamental principles:
Integrity – Infusing integrity into our work by providing training on restoration principles, good practices, and common pitfalls guided by top scientists.
Innovation – Teaching a mindset of creativity while illustrating the power of technology and enterprise for restoration.
Partnership – Building connections with leading organizations and among young leaders to scale up youth action.
PROGRAM
Online Learning (4 Weeks)
With curated learning assignments, restoration challenges, and quizzes to test your knowledge, this program is powered by GLF Partners (Youth in Landscapes, FAO, Wageningen University, CIFOR etc.). Want to join? Check out the lessons below:
Youth Workshop (2 Days)
The work kicks off with an exciting agenda crafted to get you up to speed. No matter your background or interest, by the end of the 2 days you will understand the pitfalls of restoration projects, restoration opportunities, business plans, and your role as a landscape leader. 
GLF Nairobi (2 Days)
Young leaders will bring their momentum to GLF Nairobi through speaking on plenaries, facilitating discussion forums, leading a session on Innovating a Movement and playing a key role in knowledge and outreach activities. 
Attend the Youth-led Discussion Forum
Project Teams (Ongoing, online)
To take knowledge to action and facilitate cross-border collaboration, we're building thematic project teams during the youth workshop – communities of support that will report bi-annually on progress in restoration implementation. Thematic groups are: entrepreneurship, education and capacity building, policy advocacy and leveraging partnerships. 
MEET OUR LEADERS 
Top Videos: Can you tell us why restoring Africa's degraded landscapes matter in under 60 seconds? Watch the best submissions on the GLF Youtube.
---
2018 Youth in Landscapes Initiative
Many stimulating and innovative debates took place at GLF Nairobi 2018. In light of this, several of the youth participants produced blogs and articles relaying what they experienced and took part in. You can find these below: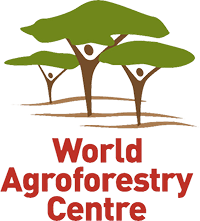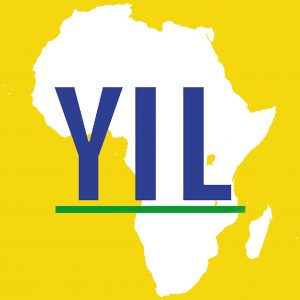 You may be also be interested in: