Interactive Session
Click here to find more details or click "Green arrow" on the side to find more options
Table Top Exhibition
Click here to find more details or click "Green arrow" on the side to find more options
Sponsor the GLF Movement
Click here to find more details or click "Green arrow" on the side to find more options
Interactive Session

Whilst the GLF works to share knowledge continuously through our website, media outreach and other activities, GLF conferences offer a unique opportunity for our community members to come together face-to-face to share knowledge, experience and best practice. Our Interactive Sessions aim to create the optimal conditions for our diverse stakeholders to spend valuable time listening, thinking, and learning with each other, with the intention of both sharing existing knowledge and co-creating new knowledge.
Why host an Interactive Session?
"In 2017, our global organization branched out into Europe and intensified our work in the land use sectors. The GLF [Interactive Session] turned out to be the perfect place to get feedback on our approaches, interact with partners and form bonds that eventually translated into new implementation opportunities for our work in biodiversity hotspots"

-Ariane Steins-Meier, Executive Director, Rare Europe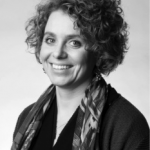 Host Benefits
Leading an interactive session comes with a wide range of services and complementary items:
The GLF coordination team will support the organization of your session

Assistance on the planning and delivery of your session to meet your objectives and maximise your audience participation and engagement from the GLF Knowledge Committee and Knowledge Team. 

15 complimentary registration passes

A dedicated communications team to work with you in developing strategies to reach your target networks and our global community

Engagement with our physical audience and the option of engaging with thousands more online through our live stream channel and Digital Edition

Video recorded for use on your website(s) and communication channels;

Audio-visual equipment for recording; and simultaneous translation (Spanish, French) at an additional cost;

Access to a GLF-curated list of young professionals and youth experts relevant to your session's topic;

Your digital/print logo will be featured on all event communication products and conference website.

Option of running a Digital Summit, facilitated by the GLF team, before and/or after your event to further explore your topics
About the Session
Session length: 90 minutes
Deadline: September 15, 2019
Table Top Exhibition

Book a space where you can share knowledge, build and reach out to networks revolving around a specific theme —and you will have the entire conference to make the most out of it. You can run presentations, interactive discussions and share your results and experiences.
Host Benefits
Facilitation support from the GLF Coordination Team

A physical space in a prime location at the conference with access to the full GLF event
Your digital/print logo will be featured on all event communication products and conference website.

The GLF Communications Team will support your

social and traditional media activities

Two complimentary registration passes per table top
About the Session
Price:

 EUR 1,500.-

Session length: Throughout the event
Deadline: October 4, 2019
Sponsor the GLF Movement

At the event, the Global Landscapes Forum is taking one step further towards creating more resilient, equitable, profitable, productive and healthy landscapes by "reigniting the flame" to turn pledges for sustainability a reality. As the world's largest science-led platform on sustainable land use, we are bringing together partners crossing sectors and nations to connect, share, learn and act. You can play a key part.
Side Event

Want to launch a new program/project, unveil a new strategy, run thematic discussions or have a reception, all while strengthening your outreach? Then you should run a side event at GLF Luxembourg! They offer more independence, while falling in line with the GLF mission and objectives.
Host Benefits
Hosting a side event comes with a wide range of services and complimentary items:

On-request support from the GLF Coordination team on how to exploit the full potential of your event;

15 complimentary registration passes;

A physical space accommodating 150 participants in a prime location within the International Conference Center, with access to all event participants;

Your digital/print logo will be featured on all event communication products and conference website.

The GLF team will support your social and traditional media and communications activities;

Simultaneous translation services can be provided in Spanish and French at an additional cost.
About the Session
Price:

EUR 10,000

Session length:

1 ½ hours

Deadline: September 15 2019
Host a Session
Interactive Session applications are now closed.
Connect, share, learn and act with the GLF in Luxembourg at the end of November to shape a rights-led transformation of sustainability and build productive, prosperous, equitable and resilient landscapes. The GLF is working constantly to inspire and drive action and aspires to create a movement of 1 billion people around sustainable landscapes. Together, through collaborative leadership, we will create a global force for positive change by realizing a vision of what we can do if we all work together.
Breakdown
185 countries
36% between 18-24
41% between 25-34
*with graduate degrees
*Total GLF Conferences
Benefits:
Brand awareness
Thought leadership
Networking
Lead generation
Event Benefits
Associate your brand with the spirit and values of GLF and the influence of its Charter Members

Promote your organization, brand, message and innovations among millions of stakeholders in 185 countries

Position yourself for thought leadership and policymaking on environmental and climate issues

Connect

with key players in the climate change mitigation/adaptation agenda

including current and future leaders and increase your opportunity for achieving cross-sector partnerships

Gain access to experts, and time-sensitive insight into strategic decision-making