LANDSCAPE RESTORATION IN AFRICA: PROSPECTS AND OPPORTUNITIES
Strengthening technical, economic, financial, institutional and human capacities for landscape restoration implementation
With an estimated 2.8 million hectares of forests lost each year, deforestation and land degradation remain significant challenges in Africa. Bringing together diverse public and private sector voices, alongside Indigenous Peoples, scientists and youth, the 2018 Global Landscapes Forum (GLF) Africa Conference will foster political and community support to implement the AFR100 Initiative to restore 100 million hectares of degraded landscapes across Africa by 2030.
This regional conference will focus on the coordination and promotion of international, national and private sector support for forest and landscape restoration, while paving the way forward for forest and landscape restoration implementation.
Numerous country-level restoration success stories exist across the continent, including in Madagascar, Rwanda, Senegal, Uganda, Malawi, Ethiopia and Niger, where local communities have restored more than 5 million hectares of degraded landscapes. The 2018 GLF Africa Conference will showcase and discuss local to regional success stories and challenges, emphasizing ways to strengthen human, technical and financial capacities.
As a platform for thought-provoking discussions between experts, eyewitnesses, policymakers and the local public, the event will build on the critical momentum to offer emerging but concrete plans for combating deforestation and land degradation challenges in Africa.
---
An estimated 800 participants, along with a global online audience, will meet for an intense and exciting two days of discussion, learning and innovation at the GLF Landscape Restoration in Africa Conference. There are many ways that you can engage by hosting and/or attending various activities, including Discussion Forums, Plenaries, Landscapes Talks, Digital Summits and much more besides.
What people are saying about GLF

The solution exists. But the issue is to bring all actors together in a partnership that can really deliver on these solutions
Ngozi Okonjo-Iweala
Minister of Finance, Nigeria

Our small contributions in our different communities, when added up, constitute global change
Charles Batte
Founder, Tree Adoption Uganda

If just 12 percent of the world's degraded lands were restored to production, we could feed another 200 million people and farmers' incomes would be raised by $40 billion a year
Karin Kemper
Senior Director, World Bank - Environment and Natural Resources Global Practice
The event will be held at the United Nations compound, Nairobi, Kenya.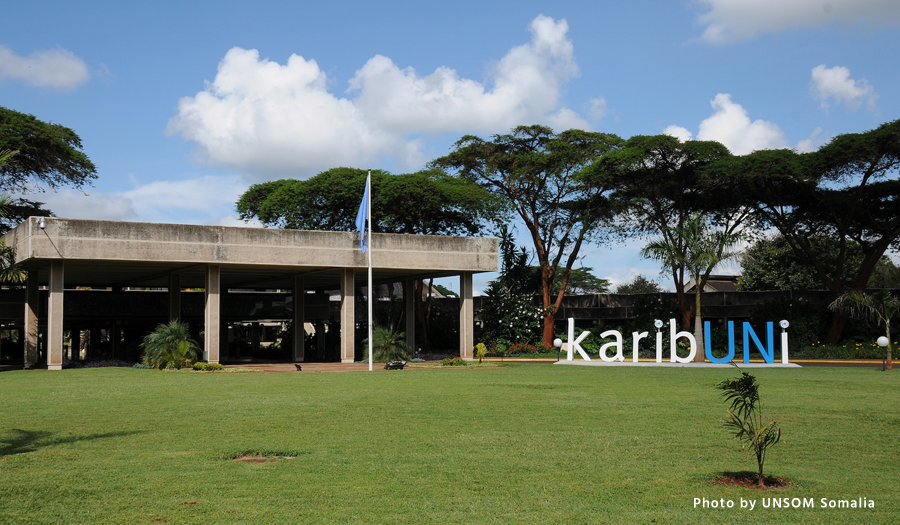 Join thought-provoking discussions on how to manage tradeoffs, cross-sectoral planning and implementation approaches, and ways to strengthen capacity around the GLF's five core themes of Restoration, Food Security & Livelihoods, Rights, Financing Sustainable Landscapes, and Measuring Progress toward climate and development goals.
The event will tackle some of the most pressing issues of the day, ranging from local and national capacity building and strengthening investor confidence to the potential of disruptive technological innovation, the development of supply chains and the scope for public-private partnership.
Have you checked out Landscapes News? What about the Knowledge Hub? The GLF is much more than the sum of its events! Dive into the GLF community and discover what it means to #ThinkLandscape.